Nuclear disarmament, climate change and the UN Summit of the Future
October 26 @ 1:00 pm

-

3:00 pm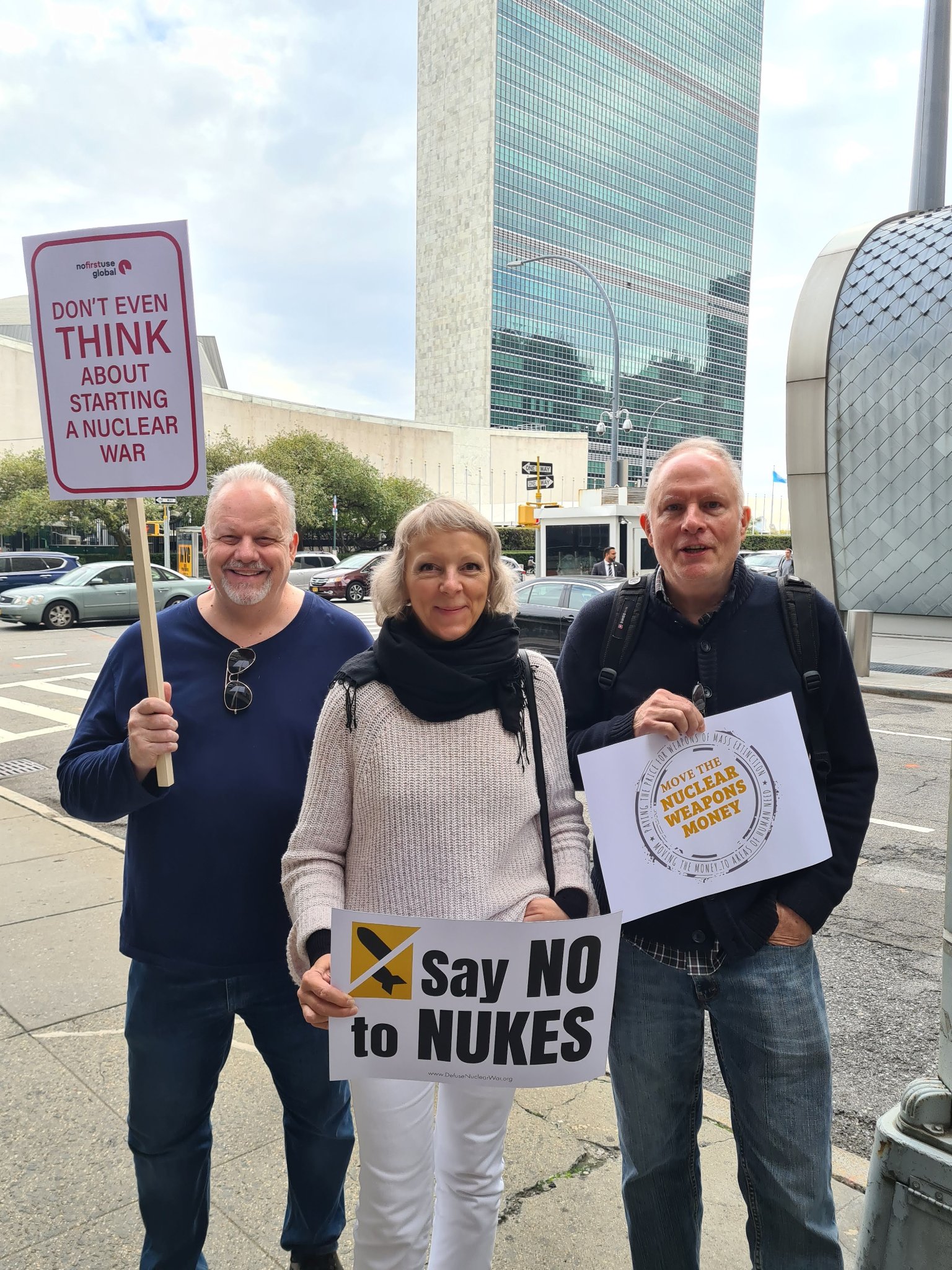 An inter-generational event during UN Disarmament Week (Oct 24-30)
Includes presentation of the Protect People and the Planet Appeal

Wednesday October 26, 1:15pm-2:45pm. Governor's Room, 2nd Floor
In-person: UN Millennium Hilton Hotel, One UN Plaza, New York
Registration: https://forms.gle/5VUTqL7xeb6RAyiJ6
Live-streamed on Basel Peace Office facebook page: https://www.facebook.com/BaselPeaceOffice
Chair:
Ms Ariana Smith (USA)
Executive Director, Lawyers' Committee on Nuclear Policy
Mr Alyn Ware (New Zealand/Czech Republic).
Director, Basel Peace Office. Member, World Future Council. PNND Global Coordinator
Speakers:
Mr Chris King (United Nations)
Deputy Chief, Weapons of Mass Destruction Branch of the UN Office for Disarmament Affairs (UNODA)
Ms Vanda Proskova (Czech Republic)
Co-convenor, Youth Fusion. Member UN #Leaders4Tomorrow initiative. Co-convenor UNFOLD ZERO.
Mr Jeffery Huffines (USA)
Senior Adviser, Coalition for the UN We Need.
Ms Nicole Ponce (Philippines)
Co-Founder and Coordinator, I am Climate Justice. Research Fellow, Normandy Chair for Peace. Asian Front convener, World's Youth for Climate Justice.
Mr Kunihiko SHIMADA (Japan)
Principal Director, Hiroshima Organization for Global Peace
Outline:
On September 8, 2022, the United Nations General Assembly decided (by resolution A/RES/76/307) to hold a "Summit of the Future: multilateral solutions for a better tomorrow" in September 2024 at the UN in New York, preceded by a preparatory ministerial meeting to be held in September 2023. It is expected that the Summit will adopt a Pact for the Future and establish a UN Special Envoy for Future Generations.
Nuclear war and climate change pose existential threats to current and future generations. The Summit of the Future provides opportunities to reduce the risk of nuclear war, advance the legal and political requirements to eliminate nuclear weapons, stabilize the climate and protect the most vulnerable communities already impacted by climate change.
Our Oct 26 event will focus on nuclear disarmament, climate change and the UN Summit of the Future. It will include presentation of the civil society appeal Protect People and the Planet: Appeal for a Nuclear-Weapon-Free World which makes the connection between nuclear abolition and climate protection, and calls for the total elimination of nuclear weapons to be achieved no later than 2045, the 100th anniversary of the United Nations.